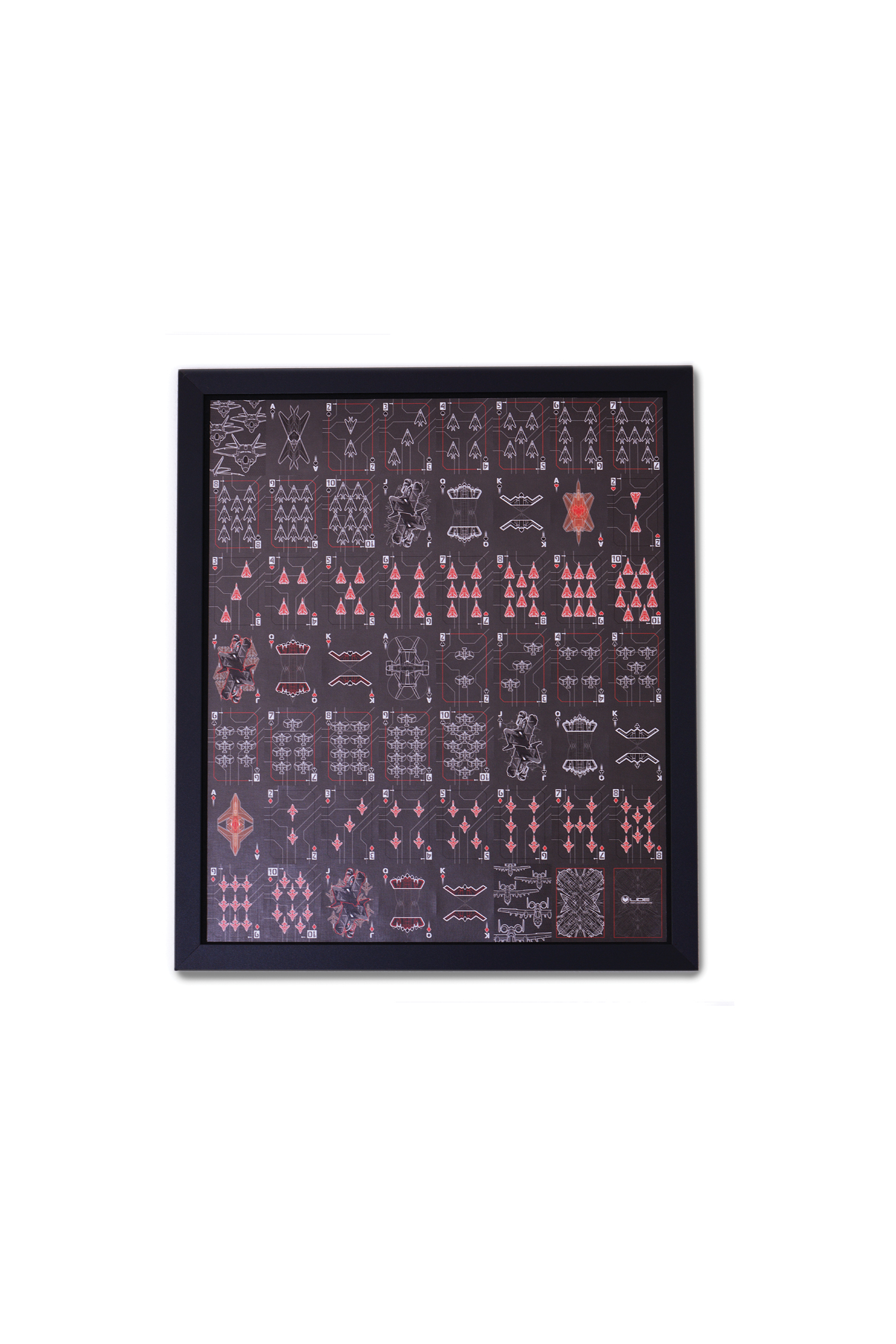 air squadron uncut sheet
The perfect way to have all the Air Squadron playing cards displayed at once! This uncut sheet is printed by the United States Playing Card Company and made in the USA.
This will include all the artwork from the Air Squadron deck of cards. Where the Kings and Queens are B-2 Bomber and SR-71. The Jokers are the A-10 and F-22. Every card is unique creating the perfect display item.
Frame not included.